Winner for CCCO's 2019 Call for Scores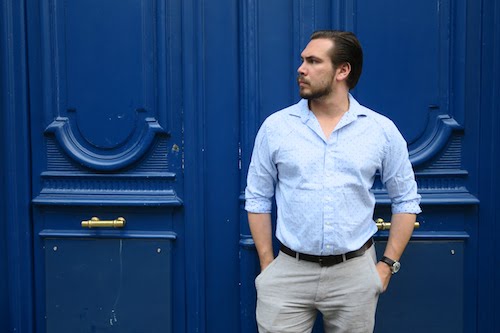 The Contra Costa Chamber Orchestra is pleased to announce the winner of its inaugural Call for Scores competition: Jordan Kuspa for his exhilarating composition "Lemonade Battery".  The CCCO is excited to share Kuspa's artful infusion of vibrant energy into a driving and compelling musical form on its May 2019 performances.  The composer will also be present to share his artistic insights with the audience.
Jordan Kuspa's music has been praised in the New York Times as "animated and melodically opulent" and "consistently alive and inspired." His works juxtapose a bristling rhythmic drive with expansive textures and sinuously interwoven counterpoint. Explorative and eclectic, Kuspa's music encompasses intricate motivic developments, carefully-wrought formal structures, and unexpected detours of wit and whimsy. 
His compositions have been performed by ensembles such as the Pittsburgh Symphony, Buffalo Philharmonic, Yale Camerata, 21st Century Consort, Aspen Contemporary Ensemble, Choral Arts Initiative, Ensemble SurPlus, Quartetto Indaco, Quartet Metadata, loadbang, Sandbox Percussion, and Duo Scordatura, in venues such as Carnegie Hall's Weill Recital Hall, the Smithsonian American Art Museum, and the Oper Lepzig.
In May 2018, Kuspa was one of five internationally selected composer fellows at the Intimacy of Creativity Festival in Hong Kong. Kuspa's music has won honors from ASCAP, the American Composers Orchestra, the Foundation for Modern Music, the Lake George Music Festival, the League of Composers, and the National Association of Composers–USA.