One Season – Two Stellar Conductors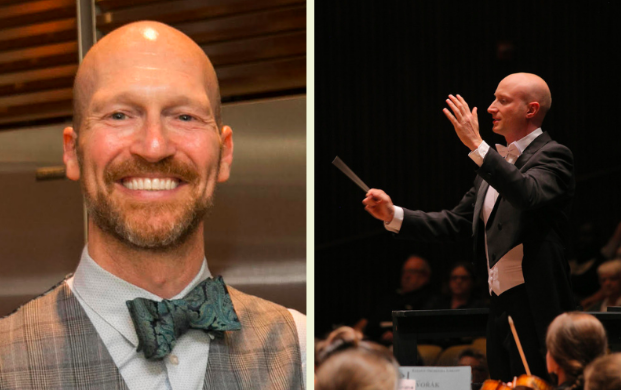 At the impressive news of Conductor Chad Goodman's appointment to the New World Symphony, the Contra Costa Chamber Orchestra is proud to announce that we have two amazing conductors who will be acting as Guest Conductors/Interim Music Directors for our 2019-2020 season: Bryan Nies and Paul Schrage.
Hailed as an "undeniably a talent to watch", BRYAN NIES is the Associate Conductor of the Oakland East Bay Symphony, Principal Conductor of Festival Opera, Lecturer at Stanford University, and continues to conduct engaging modern opera and symphonic concerts.  
With an extensive portfolio of conducting engagements, PAUL SCHRAGE currently serves as Music Director of Symphonia Caritas, a professional orchestra that provides benefit concerts in partnership with other non-profits, and Music Director of the Midsummer Mozart Festival. 
2019-2020 Guest Conductor Schedule 
Mark your calendars now for our 2019-2020 Season
Poems, Folk Tales, and Legends
Paul Schrage, Guest Conductor/Interim Music Director
9/28/19 and 9/29/19
Love, Death, and Nature
Bryan Nies, Guest Conductor/Interim Music Director
11/23/19 and 11/24/19
Epic Tales
Bryan Nies, Guest Conductor/Interim Music Director
2/15/20 and 2/16/20
A Nordic Adventure
Paul Schrage, Guest Conductor/Interim Music Director
3/28/20 and 3/29/20